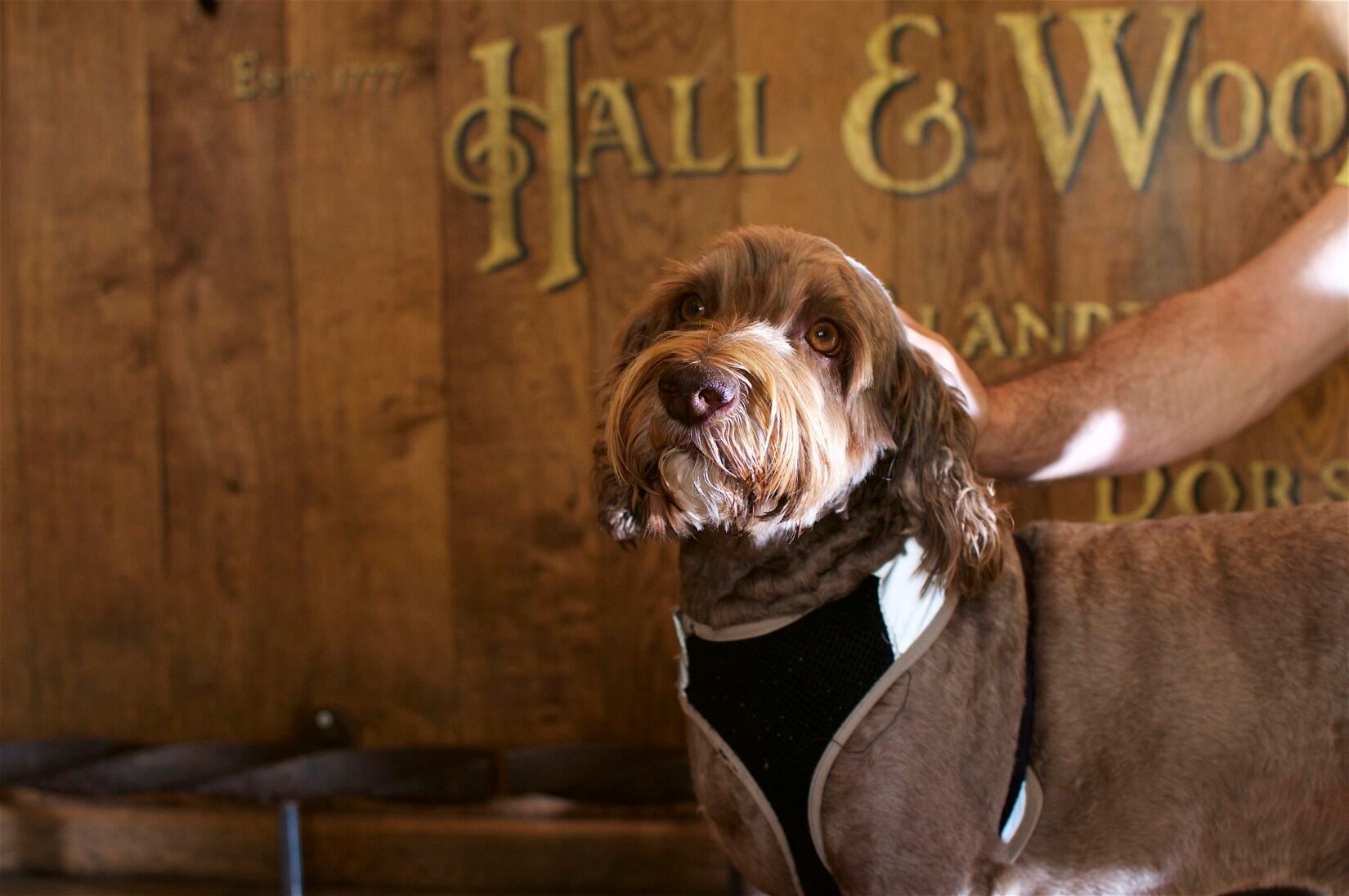 Dog Friendly Pub & Restaurant
Duchess of Cornwall Inn's Dog Friendly Restaurant
Dogs appreciate a good meal as much as anyone, as you'll have noticed by their mournful expressions if dinner's even a minute late. So let them be a part of your next meal out at our dog friendly restaurant, whether you're after a leisurely summer lunch on our stylish terrace, a cosy pub meal by a roaring fire, or sophisticated small plates in our bar.
Many of our hotel rooms also welcome four-legged friends, so if you're looking for dog friendly stays, you're in the right place.
The Duchess of Cornwall Inn is made for dog-friendly stays, with a pub and restaurant that'll welcome your furry friends, and 20 boutique hotel rooms where you and your pooch can get a good night's sleep.
We're situated in the heart of Poundbury, a town that's teeming with English charm, and perfectly located for visiting Dorset's many dog-friendly attractions. Paddle on the Jurassic Coast, or set off for a rugged country walk, safe in the knowledge that our dog-friendly restaurants will serve you a hearty meal on your return.